Pyzel Pyzalien
Pricing shown is for a clear, sanded finish 3 fin setup. Extras can be quoted separately. Please note that some boards are available immediately from stock dimensions, but every board can be ordered and made to either stock dimensions or customised to your exact custom specification with approximately 4 weeks turnaround to be confirmed upon order.
One of our best loved designs ever! Technically it's a Stubbie, but this board really can take the place of any high-performance shortboard.
It has a single concave running from the nose and under the front foot which blends into double concave and then VEE in the last 6 inches of the tail. This combo gives the board quick speed from take-off and great responsiveness. The outline has a fuller nose and wider tail which keeps the board very fast, while increasing the control and allowing for easier rail to rail transitions at high speed. It has a flat deck and full rails adding to the overall volume, so you should order it 1/8 inch thinner, 3-4 inches shorter and 1/4 to 1/2 inch wider than your shortboard. We know you'll love it.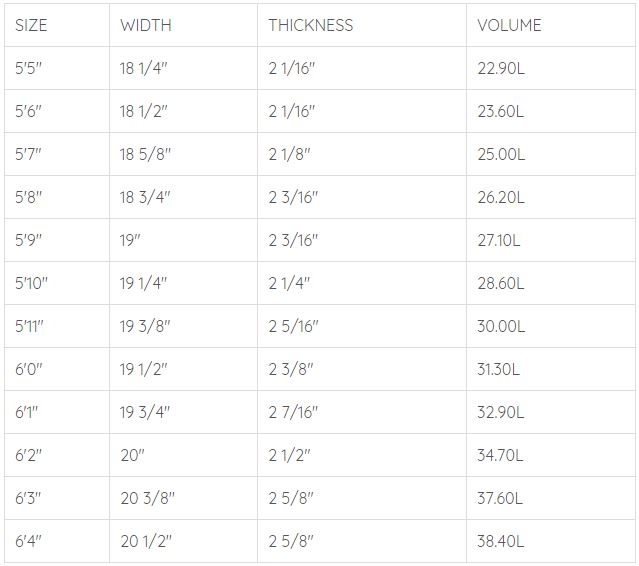 | | |
| --- | --- |
| Length | 5'10, 5'11, 5'5", 5'6, 5'7", 5'8, 5'9", 6'0, 6'1, 6'2, 6'3, 6'4 |
| Fin Box | FCS2, Futures |
---