Red Paddle Co Compact 9'6
Red Paddle Co 9'6 Compact SUP
An all-round SUP for riders who want the ultimate in convenience and storage without compromising on performance.
The 9'6" Compact is a full-sized SUP that packs down to half the size of a conventional inflatable board. How is that possible, you ask? It's all thanks to PACT™ technology.
Following Red Paddle Co's ongoing commitment to innovation, a new weaving process creates an extra-high-tensile thread matrix at the core of the board that combines with a super-strong but malleable outer layer and a tensile quad stringer-system. The result is a board that always keeps its shape when inflated, but packs down to an ultra-small size once you've let out the air.
THE BOARD
Length: 9'6" Width: 32" Thickness: 4.7" Volume: 222 litres Rider Weight: up to 95kg/209lb Full package weight: 12.7Kg
THE BAG
THE COMPACT backpack is engineered to offer unique levels of adjustability and comfort, plus incredible shoulder and back support. Dimensions: Height: 560mm | Width: 420mm | Depth: 280m
THE PADDLE
5 Peice adjustable paddle with high modulus carbon fibre construction and a nylon paddle blade. Anti-twist adjustment system with 45 degree cut push-pin technology has resulted in our most compact paddle yet.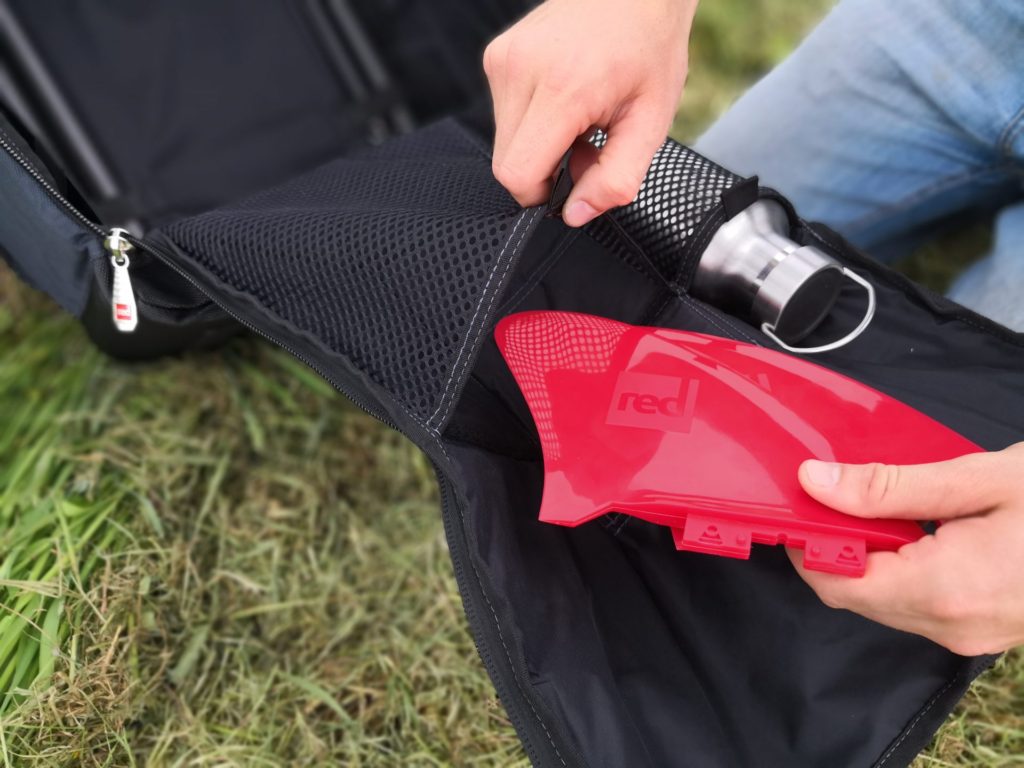 THE FINS
They use a simple click fin system with a secondary screw for added security. The two off set fin boxes themselves are also compatible with standard FCS fins, so you can customise the feel of your board on the water.